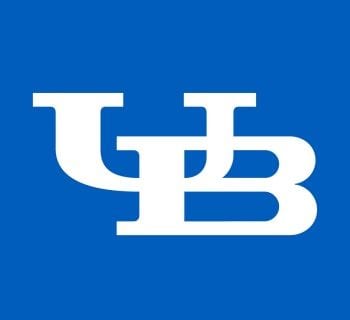 University at Buffalo Human Resource Programs
Check out our ranking of the 10 Most Affordable Online PhD in Human Resources.
The Bachelor of Science in Business Administration with a Human Resources Management concentration at the University at Buffalo provides a broad understanding of quantitative reasoning, social sciences and general management with a focus on human resources. Students learn to lead through innovation and positive change while also applying analysis and critical thinking skills in order to solve common problems faced in the human resources industry. The program is available on campus although about half of those required are offered in an online format. Courses required for the program include:
Applied Economics
Career Connections I &II
Communication Literacy for Business
Corporation Finance
Fundamentals of Strategic Management
Human Resources and Labor Relations for Managers
Human Resources Strategy
Introduction to Management Information Systems
Organizational Behavior and Administration
Performance Management and Rewards
Power and Influence in Organizations
Principles of Marketing
Production and Operations Management
Public Policy, Law and Management
Statistical Decisions in Management
Talent Management
Theory & Practice of Negotiation
An internship is also required to complete the degree program.
About University at Buffalo
The city of Buffalo tried to establish a college or university as early as 1836 with the University of Western New York. The University was controlled by the Presbyterian Church and opened on what is now North Street and College. However, classes were never offered as the school never really got off the ground.
The second attempt, the University of Buffalo opened as a private medical school in 1846. One of the principal founders was a lawyer named Millard Fillmore who went on to become the 13th President of the United States. Early classes were held in an old post office until the first building was constructed at the corner of Main and Virginia Streets.
Niagara University merged with the University which created the University at Buffalo Law School. The Erie County Almshouse was purchased in 1909 and the school moved to that location permanently. In 1962, the school was acquired by the State University System of New York, creating the State University of New York at Buffalo. A second campus was included in the acquisition agreement and, in 1964, acreage was purchased in Amherst. Non-medical programs were moved there.
The school, commonly called University at Buffalo, is still officially named the State University of New York at Buffalo. Today, there are over 50,000 students enrolled at the University. The school is ranked in the top 100 of top universities and the top 50 of top public universities by US News & World Report. The University is one of only 62 schools in the Association of American Universities. It has 125 undergraduate and 320 graduate degrees and partners with 90 universities around the world. Students are offered more than 1,000 study abroad options across seven continents. Faculty members have won Nobel Prizes, Pulitzer Prizes, National Book Awards, National Medals of Science and the MacArthur Foundation "Genius Award." Alumni include Wolf Blitzer , Ellen Shulman Baker, Khalil Mack and Judy Vredenburgh.
University at Buffalo Accreditation Details
The University of Buffalo is accredited by the Middle States Commission on Higher Education. As part of the accreditation process, the University of Buffalo undergoes periodic review to confirm that the programs they offer are of high quality. The goal of the review guarantees that the school continuously improves and is accountable in a way that can be shared with external audiences. In addition to University accreditation, programs throughout the University of Buffalo are accredited by the following organizations:
Accreditation Council for Occupational Therapy Education of the American Occupational Therapy Association
Accreditation Council on Education in Nutrition and Dietetics
Accreditation Council on Graduate Medical Education
ABET
American Bar Association
American Chemical Society
American Council on Pharmaceutical Education
American Library Association
American Psychology Association
American Society of Health-Systems Pharmacists
Association to Advance Collegiate Schools of Business
Commission on Collegiate Nursing Education
Commission on Dental Accreditation
Council on Academic Accreditation in Audiology and Speech-Language Pathology
Council on Education for Public Health
Council on Rehabilitation Education
Council on Social Work Education
Joint Review Committee on Educational Programs in Medicine Technology
Liaison Committee on Medical Education
National Accrediting Agency for Clinical Laboratory Sciences
National Architectural Accrediting Board
Planning Accreditation Board
University at Buffalo Application Requirements
In order to apply for the Bachelor of Science in Management with a Human Resources concentration, applicants must have completed:
Introduction to Financial Accounting
Introduction to Management Accounting
Introduction to Macroeconomics
Introduction to Microeconomics
Introduction to Statistics for Analytics
Introductory Psychology
Mathematical Analysis for Management
Admission to the program consists of a review of high school averages, class rank, SAT or ACT scores and strength of the applicant's record. Applicants must provide a personal essay and recommendations. They must be able to demonstrate leadership, talent, leadership and community service. Official high school transcripts are required along with official ACT or SAT scores. Transfer students must submit official transcripts from all colleges and universities attended.
University at Buffalo Tuition and Financial Aid
Full-time undergraduate tuition for New York residents is $5049.25 and $13,884.25 for non-residents. Online undergraduate tuition is $4,885.75 for both residents and non-residents. Graduate tuition varies by program.
Financial aid is available at the University of Buffalo. In order to qualify, students must complete the Free Application for Federal Student Aid (FAFSA) and the FAFSA must be renewed each year. Financial assistance may be offered in the form of grants, scholarships or work-study. Both student and parent loans may also be offered. All students who accept student loans must complete financial counseling through the Department of Education to demonstrate they understand that loans must be repaid upon graduation.
The University at Buffalo offers programs in both on campus and online formats that provide flexibility for working adults. The flexible formats allow those with work, family or social obligations that may prevent them from attending traditional classes to complete courses that may lead to a degree. Using the flexible programs at the University at Buffalo, working adults are able to move into a new career or advance in a current career.
Related Articles:
Top 10 PhD in HR Degree Programs
20 Best HR Masters Programs in Human Resources