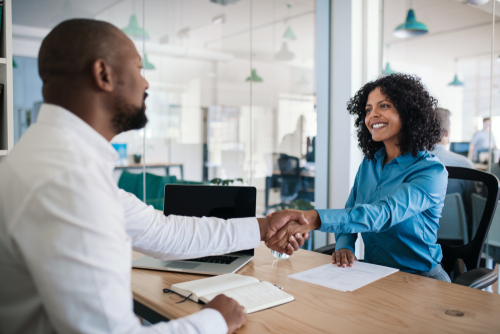 Entry Level HR Positions
After finishing an education program in human resources, the next step for many graduates is to find human resource entry level jobs. You may be wondering, "Are there entry level human resources jobs near me?" The good news is that the human resources field is multi-faceted and diverse. This allows for future professionals to look for a number of different types of positions in entry level jobs in HR to get started in this career.
The human resources field is consistently growing. Nearly every worker has probably encountered an HR professional. Knowing what these integral employees actually do within an organization can be confusing. Perhaps that's because there are so many specializations and areas of concentration available within the field. HR pros can be in charge of managing various aspects of a company's workforce. So what are some entry level HR jobs? Keep reading to learn about some of the best entry level HR positions and for tips on how to break into the industry.
Related Resource: What is Workforce Diversity?
Human Resources Assistant
A human resources assistant works as support personnel for the company's human resources specialist. When it comes to HR entry level jobs, this position is a great place to start. Entry level HR assistant jobs can provide an opportunity to learn a lot about:
recruitment
records
training and benefits
maintaining personnel files
posting job announcements
communicating with applicants
helping new employees sign up for benefits
assisting current staff in making changes to their plans
HR Coordinator
Among key entry HR jobs is that of human resources coordinator. This person works underneath the human resources director. They do not usually have supervisory duties themselves. They have a wide assortment of important responsibilities that involve interacting with both new hires and current staff members. An HR coordinator often plays a role in the development and coordination of activities involving recruiting, hiring, labor negotiations, compensation, and employee relations. They also have a hand in assisting in the improvement of employee policies and practices. They then recommend changes that should be made to their supervisor and company administration.
Recruiter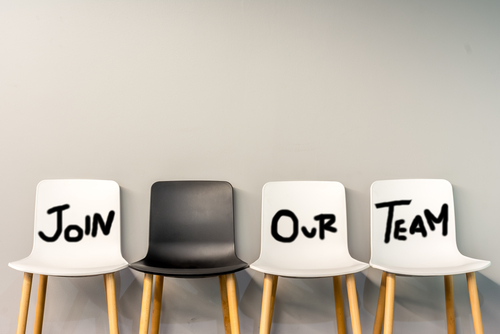 For those interested in more specialized entry level HR roles, a human resources recruiter position may be a good fit. This position oversees the recruitment needs for a company. They seek to obtain the most qualified applicants for open positions. They use their wide network of industry, trade group, college and social media connections to reach out to potential candidates. Using social media connections for entry level HR positions is a great strategy. Recruiters are also likely to develop the recruitment plans for an organization and set forth the activities to execute those plans.
Related Resource: 20 Companies With the Best Benefits
Temp Agency Assistant
A temp agency assistant is much like an HR assistant. However, this position exists specifically in temp or staffing agencies. A temp agency helps people to find short-term jobs within organizations. This is often with the hope that the position will become more permanent. A temp agency assistant might greet candidates, conduct interviews, review credentials, and make recommendations to staffing managers regarding the most qualified candidates.
HR Specialist
When it comes to HR starter jobs, human resources assistant is one that comes with a great deal of responsibility. They take part in a wide assortment of duties related to the recruitment and hiring processes. An HR specialist will also often screen applicants and check documentation. They coordinate interviews and finalize contracts once employees are hired. A human resources specialist may also be expected to manage employee relations issues, conduct trainings, and assist with compensation and benefits.
Employee Relations Analyst
An employee relations analyst is another of the best entry level HR jobs and may be a perfect fit for someone with excellent people skills. This person assists in the oversight and administration of company policies and procedures related to human resources. An employee relations analyst is the go-to person for conducting investigations about employee complaints and making recommendations for disciplinary actions based on the findings. It's also possible for this position to be responsible for the management of training programs.
HR Compliance Analyst
Those with a keen eye for details and structure might wish to consider a position as an HR compliance analyst. Compliance analysts, or managers, are responsible for ensuring that the policies, operations and procedures of an organization meet standards set forth by governmental agencies. They must become expertly familiar with these regulations and then pass on that information to key members of their organization. In addition, they will submit applications for compliance certification for their company.
HR Operations Coordinator
Among the best entry level HR jobs is operations coordinator. This person assists with employee onboarding and separation. They also enter data into HR systems and maintain employee files. The human resources operations coordinator is the person who oversees completion of employee verification and payroll paperwork upon hire. They also help to finalize details such as scheduling exit interviews. They request final paychecks when employees leave an organization.
Payroll Management Assistant
As the name implies, payroll management assistants help the payroll manager with a variety of tasks. Some primary duties may include:
entering payroll data into the computer system
tracking employee hours worked
processing tax forms
processing direct deposits
processing wage garnishments
staff scheduling
Because of the sensitive nature of the personal information accessible to them, payroll management assistants must maintain strict confidentiality.
Benefits Management Assistant
Another HR position that requires adherence to confidentiality is that of benefits management assistant. This individual assists the benefits manager with activities related to employee medical, dental, and vision benefit plans. They will often walk employees through the benefits process. They educate and counsel them on their various options.
Training Management Assistant
Training is an important aspect of businesses and organizations. The education of new employees and ongoing development of current staff falls under the umbrella of human resources. A training management assistant helps to coordinate training programs and reports to the training manager. They handle much of the behind-the-scenes preparation for training events such as:
securing locations
handling any necessary travel arrangements
preparing conference rooms
assisting in the creation of training materials and course schedules
Training
Ongoing training is important in all types of industries. From safety guidelines to operations of new processes or equipment, this requires the continued training of employees throughout an organization. To ensure that training is delivered appropriately and documented as needed, human resources departments will typically oversee planning, developing, and administering training sessions and materials. Entry level positions in this area allow for employees to assist in each of these functions.
Employment Management
Organizations of all sizes manage employees from hiring to termination. Assistants in employment management of a human resources department will:
develop and manage job postings
screen resumes and cover letters
call for reference and background checks
assist in employee evaluations
HR Generalist
As the title name implies, a human resources generalist has their hand in all aspects of the day-to-day operations of an HR department. They are sort of a jack-of-all-trades. An HR generalist can expect to help with the administration of policies and procedures, as well as the development of programs. They will also likely be involved with training, benefits, compensation, employee relations, and recruitment to some extent.
Organizational Culture
An increasingly important part of many companies is developing programs that are designed to promote a positive environment of a company and improve employee satisfaction. As an assistant for managing organizational culture, a human resources employee might plan company picnics, employee appreciation events, and manage contests or dissemination of free event tickets and other similar incentives. In some cases, this area of the profession might also include handling employee complaints for everything from working conditions to harassment.
How to Get an Entry Level Job in HR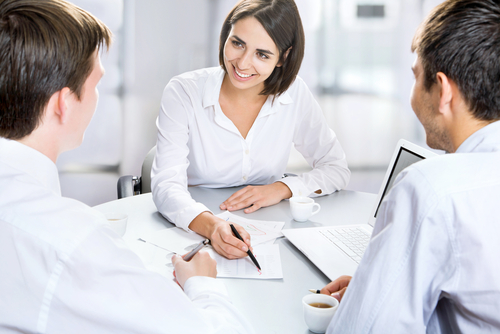 There is no one path to obtaining an entry level job in human resources. There may be some minimum requirements for certain positions and some actions that are likely to appeal to employers. For instance, a significant number of the best entry level HR jobs require a bachelor's degree in a human resources. Complementary programs like business, organizational psychology, sociology or communications may be accepted in place of an HR degree by some employers. Those who possess a different degree may qualify. They could qualify if they possess a degree related to human resources or have on-the-job experience in an administrative or operational capacity. Course subjects that can prepare job seekers for a career in human resources include:
human resources management
industrial relations
technical writing
marketing
accounting
statistics
Professional Certification
Professional human resources certification can also give those new to the field an edge in the job market. Getting such certifications provides practical knowledge in human resources. It also shows initiative on the part of a prospective employee. One popular certification is the Associate Professional in Human Resources (aPHR) credential from the HR Certification Institute (HRCI). Students and those new to the field can also choose to earn entry level specialist certifications from the Academy to Innovate HR (AIHR) by taking 9-hour programs in their area of interest.
There are also various certification programs through associations geared toward specific human resources specializations. For example, those who work in hiring and recruitment may wish to consider the Certified Staffing Professional certification through the American Staffing Association.
Internships
It is also beneficial for applicants to have completed an internship in human resources. This is especially important if they have no other experience in HR. An internship allows students, or even recent graduates, to gain the kinds of hands-on experience employers are looking for. Internships are also an ideal way to begin networking within the industry and making contacts that can be helpful in future job searches. Those who demonstrate excellent performance in an internship are sometimes offered full-time positions upon completion. An internship can be especially important to students who pursue a degree other than human resources.
Networking
There are additional ways to network outside of the internship or for those who do not obtain this kind of practical experience. Making professional contacts can lead to all kinds of opportunities such as job leads, recommendations, mentorship and advising. Students may want to start with the alumni department of their university in order to connect with former students now working in the field. Alumni are often happy to talk to young people from their alma mater.
Join Professional Organizations
Joining professional human resources organizations is another option for networking opportunities and professional development. One such organization is the Society for Human Research Management (SHRM). This is a membership association for professionals in the human resources field. Students can often join a chapter of SHRM on their campus. The society provides education, networking and certification opportunities to those who join. Other similar organizations to consider include the National Human Resources Association (NHRA), the International Association for Human Resources Management (HRIM), and WorldatWork.
Conclusion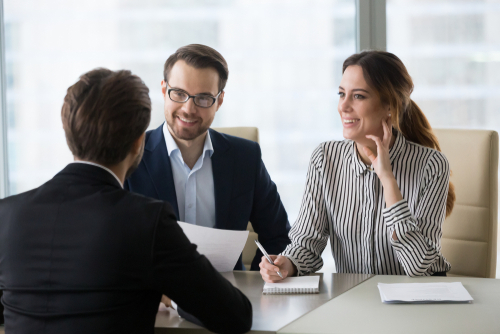 If you're asking yourself, "Are there entry level HR jobs near me?" remember that the types of entry level positions a company or organization has available in a human resources department is dependent on factors such as location, size, and organizational structure. Whichever path a human resources professional chooses to pursue, the opportunities for gaining experience and knowledge in entry level human resources jobs ensures a solid foundation for continuing to be successful in this career field.
The best entry level HR jobs cover a wide assortment of human resources concentrations and interests. New graduates or those interested in entering the field can find employment at nearly any type of organization or business, as companies all need staff to handle personnel and hiring issues. Once in the door, there are plenty of ways to gain experience and advance in the profession. In addition to work experience, obtaining additional certifications or pursuing advanced education in human resources can lead to higher-responsibility positions and increased salaries after landing entry level human resources
Related Resources: