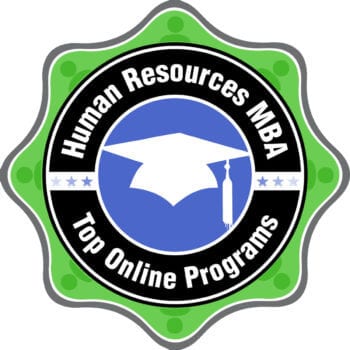 A PhD in human resource management online is a professional degree sought after by:
educators
human resource managers
industrial-organizational psychologists
Earning an online doctorate in human resources is a flexible option for doctoral degree students. Web-based programs feature the same rigorous curriculum found in traditional classroom programs. They have fewer hours spent in face-to-face courses. Online human resource doctorate programs come in many different types. These types include:
traditional PhD
EdD (Doctor of Education)
DBA (Doctor of Business Administration)
Students typically need to complete a thesis, project, or pass a comprehensive exam to finish their degree. Coursework covers advanced topics in human resources and hands-on activities.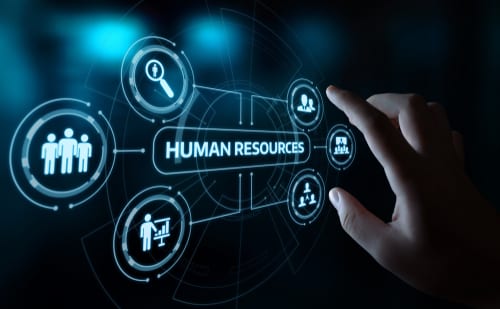 Methodology
To identify the top 10 online PhD programs in Human Resources, we started with a search on College Navigator. We found out which schools offered these programs in an online format. We compared student-to-faculty ratios, graduate tuition rate, and accreditations. We reviewed each school's website. We chose schools featuring highly educated faculty, a hands-on curriculum, mentoring, and limited (if any) residency requirements. Where there are ties, we favored the school with the lower graduate tuition rate. From our list, we created a rating system as seen below to select our top 10 online doctoral programs in human resources.
Student to Faculty Ratio
15:1 or less= 2 Points
Greater than 15:1= 1 Point
Average Graduate Tuition Rate
Less than $10,000 per year= 2 Points
More than $10,000 per year= 1 Point
Overall Graduation Rate
Less than 50%= 1 Points
Greater than 50%= 2 Point
Below are 10 schools that offer the best human resources online PhD degree programs.
Related Resource: What is Workforce Diversity?
Ranking the Top Online PhD Programs in Human Resources
——-
#10 – Capella University-Minneapolis, Minnesota
Human Resource Management Specialization-PhD in Business Management
Student to Faculty Ratio: 22:1
Average Graduate Tuition Rate: $14,767/year
Accreditation: Higher Learning Commission
Overall Graduation Rate: Not available
Points: 2
Capella University offers an  online PhD in Business Management with a concentration in Human Resource Management. It features:
core courses
specialized courses
three residency requirements
exam
dissertation
Online students benefit from the same rigorous curriculum delivered to their in-seat counterparts but without the travel commitment. Students will learn how to:
hire the best staff
keep current with HR trends
evaluate HR practices
use research backed strategies in the workplace
This top online PhD in human resources features a flexible course load. This gives students the opportunity to take between one and three courses each quarter depending on their schedule.
#9 – Northcentral University-San Diego, California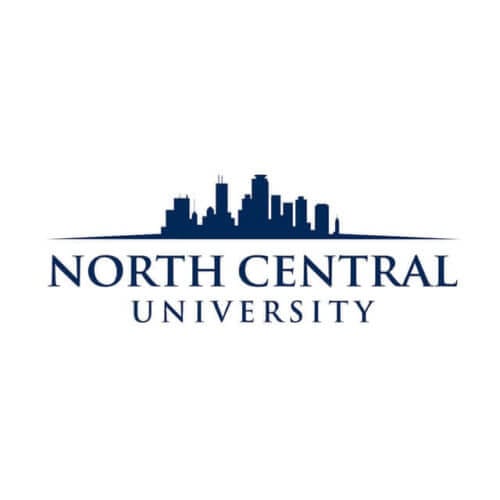 HR Management, PhD-BA
Student to Faculty Ratio: 1:1
Average Graduate Tuition Rate: $16,983/year
Accreditation: Western Association of Schools and Colleges, Senior College and University Commission
Overall Graduation Rate: Not Available
Points: 3
Northcentral University features a 100% online PhD in HR. It is designed for individuals seeking leadership positions or work in academia. This is one of the most flexible programs to make our list. Students can earn their degree from the comfort of their home with no group assignments, scheduled lectures, or semester start dates. Faculty have all earned their doctorate degree. They are eager to share their knowledge and experience with their students. Students of this top online HR doctoral degree program receive one-on-one mentoring from faculty.
#8 – Bellevue University-Bellevue, Nebraska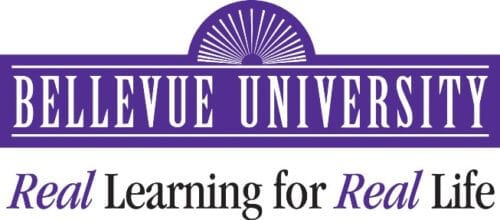 PhD Human Capital Management
Student to Faculty Ratio: 27:1
Average Graduate Tuition Rate: $10,530/year
Accreditation: Higher Learning Commission
Overall Graduation Rate: Not available
Points: 3
Bellevue University features an online PhD in Human Capital Management. It is focused on the latest knowledge and practice in the field. HR coursework is divided into four modules including:
Strategic Human Capital Management and Productivity
Linking Human Capital to Organizational Outcomes
Human Capital Leadership and Introduction to Measurement
Measuring, Analyzing, and Assessing Human Capital Effectiveness
This top online PhD in HR degree program includes a dissertation and comprehensive exam.
#7 – Colorado State University-Fort Collins, Colorado
Doctor of Philosophy (PhD) in Education and Human Resource Studies – Organizational Learning, Performance, and Change Specialization
Student to Faculty Ratio: 16:1
Average Graduate Tuition Rate: $10,520/year in-state and $25,791/year out-of-state
Accreditation: Higher Learning Commission
Overall Graduation Rate: Not Available
Points: 3
The top online HR PhD from Colorado State University is focused on organizational learning, performance, and change. The HR degree program is designed for working human resources managers and features biweekly Saturday meetings in Denver and online coursework. Faculty are industry experts with experience in research and in specialized areas like
workplace learning
onboarding
systems leadership
scenario planning
The curriculum features a blend of coursework designed to focus on research skills and applied expertise. Students take two courses each semester and move through the program as a cohort, developing professional relationships.
#6 – University of Illinois at Urbana-Champaign-Champaign, Illinois
EdD in Education Policy, Organization and Leadership with a concentration in HR Development
Student to Faculty Ratio: 20:1
Average Graduate Tuition Rate: $14,997/year in-state and $28,404/year out-of-state
Accreditation: Higher Learning Commission
Overall Graduation Rate: 84%
Points: 4
The University of Illinois College of Education features an online EdD program with a concentration in HR Development. This top online doctorate in HR includes coursework that covers topics like:
program evaluation
learning on the job
e-learning
consulting
Students gain the skills and knowledge needed to improve workplace performance and learning. This is done through design, implementation, and evaluation of human resource development programs. Graduates have found employment in:
financial services
health care
education
manufacturing
#5 – Sullivan University-Louisville, Kentucky

Online PhD in Management-Human Resource Leadership
Student to Faculty Ratio: 13:1
Average Graduate Tuition Rate: $14,160/year
Accreditation: Southern Association of Colleges and Schools, Commission on Colleges
Overall Graduation Rate: 29%
Points: 4
Sullivan University features an innovative online PhD program in Human Resource Leadership. It is ideal for students planning to work in:
education
consulting
policymaking
management
Sullivan uses a scholar-practitioner model, preparing students to become both leaders and scholars in their organization. There is no GRE or GMAT required for admission and students can attend on a full-time or part-time basis, allowing for maximum flexibility.
#4 – Liberty University-Lynchburg, Virginia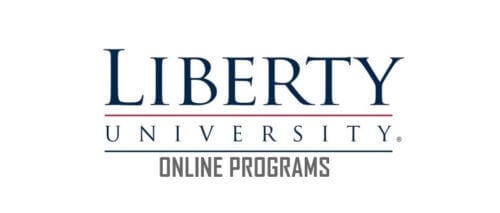 Doctor of Business Administration (DBA) in Human Resources
Student to Faculty Ratio: 18:1
Average Graduate Tuition Rate: $7,980
Accreditation: Southern Association of Colleges and Schools, Commission on Colleges
Overall Graduation Rate: 50%
Points: 4
The DBA in HR from Liberty University is an online program. It takes three-and-a-half years to complete. HR courses are delivered in a convenient online format with optional intensives. Students of this top DBA program in human resources gain real-world knowledge. That knowledge carries over from the classroom to the workplace. HR coursework covers topics like:
research methods
quality management
HR development
Professors keep students engaged through hands-on case studies and experiential exercises, designed to prepare students for leadership positions in HR.
#3 – The University of Texas at Tyler-Tyler, Texas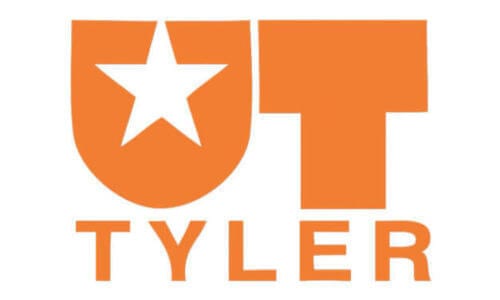 Human Resource Development PhD Degree
Student to Faculty Ratio: 19:1
Average Graduate Tuition Rate: $5,850/year in-state and $14,328/year out-of-state
Accreditation: Southern Association of Colleges and Schools, Commission on Colleges
Overall Graduation Rate: 45%
Points: 4
The University of Texas at Tyler features a top online PhD in Human Resource Development. It is ideal for working professionals by requiring students to come to campus just five times each semester. Students can earn their degree in just two-and-a-half years of study. Faculty includes Dr. Jerry Gilley, the author of the first textbook on human resource development principles. Students work alongside professors on research projects in areas like comparative HRD theory while gaining valuable experience.
#2 – Indiana Wesleyan University – Marion, Indiana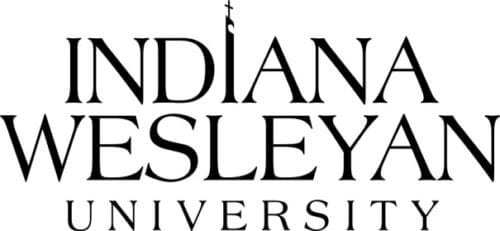 PhD in Organizational Leadership
Student to Faculty Ratio: 13:1
Average Graduation Tuition Rate: $13,440/year
Accreditation: Higher Learning Commission
Overall Graduation Rate: 66%
Points: 5
The top PhD degree in Organizational Leadership from Indiana Wesleyan University is delivered through a blend on onsite and online classes. IWU is a Christian university providing a Christ centered doctoral program. It is based on the latest research and best practices in the field. Students can earn their degree in just 40 months. They move through the program as a cohort. Online PhD students complete three one-week long summer institutes attending workshops, events, and networking opportunities with other human resources managers.
#1 – University of Arkansas-Fayetteville, Arkansas
Online EdD in Human Resource and Workforce Development Education
Student to Faculty Ratio: 18:1
Average Graduate Tuition Rate: $7,752/year in-state and $21,032/year out-of-state
Accreditation: Higher Learning Commission
Overall Graduation Rate: 66%
Points: 5
Our top choice for the best online doctorate in human resources belongs to the online EdD in Human Resource and Workforce Development Education offered by the University of Arkansas. UARK has offered this top online human resource doctorate degree for over seven years, evolving the curriculum to meet current HR trends. There are no on-campus residency requirements, making this a great choice for working professionals. New students are admitted each fall, spring, and summer semester.
Online PhD in Human Resources
A popular business blogger likens the work of human resources to a neighborhood bartender. Everyone has their own concerns and wants to feel that someone is listening. Indeed, the work of HR may constitute the most varied "to-do list" among all occupations. It includes not only administrative tasks such as benefits and payroll, but also involves interacting with personnel, from strategies aimed at retaining the labor force to development and training. Workday environments require well-trained leadership. HR is a career path that is and has been acutely aware of the stress of global competition and technological development, and, as such, various organizations have anticipated and made allowances for inevitable changes. This planning is the backbone of HR management for which modern doctoral programs have been designed. The programs highlighted in the article above describe a number of highly desirable online doctorates that are available in the field of human resources. Most doctoral programs in HR, online or traditional, require completion of a dissertation and passing a comprehensive exam. Some of the programs mandate a certain number of days to be spent on campus for each year of study.
Why should I pursue an online doctorate in human resources instead of through a traditional institution?
An online path provides a flexible option if you are continuing to work as you go to school. An online doctorate in human resources offers the same courses of study, taught with the same rigor, and leading to the same professional opportunities after graduation. For those students who have family or other obligations, online PhD programs boast an added, hassle-free advantage in regard to commuting or scheduling.
What courses will I take for an online HR PhD program?
Students seeking a PhD in HR would most likely be taking online human resource courses that teach the following objectives: global conceptions of leadership
leadership and individual development
application of research methods
organizational and adult learning
team building
The Society of Human Resource Management (SHRM), the top professional organization in this field, lists these disciplines within the industry, all of which will likely be offered, in online doctorate in human resources programs:
health, safety, and security of employees
employee relations
rewards, compensations, and benefits
organizational development
Some colleges and universities stress an array of concentrations within the broad category of HR:
organizational theory
strategic management
organizational behavior
HR management
health services management
Course titles like the following are seen across a wide spectrum of HR PhD programs:
work analysis
human resources development
diversity, leadership, and policy
methods in educational inquiry
adult and professional management
What is an accelerated online human resources PhD degree program?
An accelerated online doctorate in human resources program is one that uses seven-week, eight-week, or ten-week teaching sessions, rather than 16-week. Each semester if you were able to take, say, three extra credits, or one class, you would be on your way to obtaining a degree in less than four years. Extra stress accompanies such accelerated programs, and you should gauge your own academic strengths and weaknesses before undertaking this kind of pace. If your goal is to earn a degree as quickly as you can, then this is the way to do it. Your online doctorate in human resources will cost less, and you will be earning a paycheck earlier than with the traditional 4-year plan.
Can I still work while pursuing my PhD in human resources online?
For many prospective students, the coursework, study, and human resource training involved in obtaining a PhD will be a full-time job. Still, if necessity requires that you continue to work while earning your PhD in HR, it is a good idea to work in the area in which you intend to find employment after graduation. In that way, you'll already "have a foot in the door." You will also see the day-to-day applications of the material you are studying. However you choose to earn your online PhD, you will need to be dedicated and completely committed to your field. A good rule of thumb is to aim to spend 40 hours a week or more working on your degree. As for the workload of a traditional PhD program versus an online PhD program, they are the same.
What are the entrance requirements for an online PhD in HR?
Eligibility for a PhD in HR management online does not always require GRE scores but does usually require a prior GPA of 3.0 or better. Some programs may approve transfer of credits or may call for a relevant master's degree in business education or human resources. Many require GRE verbal scores above the 50th percentile, quantitative scores above the 40th percentile, and 4.0/6.0 on the written. Because previous work experience has a strong bearing on future employment, many schools mandate employment guidelines. It is your best interest to explore the entrance requirements and employment preferences of particular institutions.
What are the graduation requirements for an online PhD in HR?
As a general rule, the doctorate degree requirements for an online program in HR are between 58 and 66 credit hours, taken in a minimum of 20 courses. You must also pass a qualifying exam and produce your thesis. Most full-time students are able to complete their online human HR PhD programs within 2 to 4½ years.
What types of jobs are available once you get an online PhD in HR degree?
For many graduates of an online doctorate degree program in HR, academia is a natural fit, and such a degree will open the door to great opportunities in colleges and universities. Also appealing, however, are positions as a research director or consultant for organizations and corporations.  Some HR doctoral graduates work as training and development managers.
What are some options besides a PhD in HR Online?
There is a lot of variability in the naming of programs leading to terminal degrees in the human resources field and much of it is "a rose by any other name." Some degrees, such as workforce development or human capital management, can specialize on one aspect of human resources, while others, like business management and organizational leadership, are more general studies to the whole of the business. The doctorate variations range from Doctor of Education (EdD) and EdM to PhD in Business Management or Human Resource Management. Another related degree is the Doctor of Business Administration (DBA).
What is the cost in time and money for human resources PhD programs online?
Most online human resources PhD programs recommend no less than four and no longer than ten years to complete the online PhD in HR. Most quality education programs require a dissertation and more than 65 credits. Experience that cuts down the credit load by serving in place of HR coursework will reduce the course load and thus the financial expenditure.  Students can apply for federal financial aid, scholarships, and grants to keep costs affordable.
Related Resource: Top 25 Online Masters in HR No GRE or GMAT Required
What is the median and top end pay for those with an online HR doctoral degree?
According to the Bureau of Labor Statistics (BLS), median income for chief executives in the field is around $184,000 yearly. That salary reaches above $200,000 in scientific, technical services, and manufacturing. Also according to the BLS, healthcare administration positions and professional social services positions show median annual wages of $161,000 for its executives. Managers in the same areas, but also including trade and construction, make a median income of $100,000 to $138,000. If you're considering the academic fields, starting salaries for tenure-track business school faculties can be between $70,000 and $100,000 at research institutions. Job opportunities are expected to grow by 13% over the next seven years.
HR Professional Organizations
Society for Human Resource Managers (SHRM)
The Society for Human Resources (SHRM) calls itself the world's largest professional society, and with upwards of 300,000 members, the claim seems credible. Allying oneself with such an organization is a win-win proposition if only for the sheer multitude of chances to network with fellow human resource professionals. SHRM-CP and SHRM-SCP take pride in their programs for members to earn certification. Student memberships are available, as are member discounts on testing and study supplies. The website alone contains a wealth of useful and current articles about the field.
Association for Talent Development (ATD)
Like other organizations for HR professionals, the Association for Talent Development (ATD) provides up-to-date and topical training, design, and measurement (among other opportunities). Their program types include two certifications. ATD's emphasis is on the training and management side of HR and not on the benefit and payroll supervision side. Local chapters and a job board are two attractive offerings of the organization. ATD is looking for members who can write about the profession for their website. The stated vision of ATD is to "Create a World That Works Better."
Human Capital Institute
Human Capital Institute (HCI) emphasizes the talents of a workplace's particular HR department by offering certification opportunities and numerous conferences through the year. Webcasts are also available showcasing the variety of challenges that HR departments must deal with in today's working environment. Members have access to a large digital library and a vast, online treasure house of articles and case studies. An HCI Corporate Membership offers more advantages to the HR professional, like the opportunity to collaborate with peers in order to utilize best practices without "reinventing the wheel."
National Human Resources Association (NHRA)
The aim of the National Human Resources Association (NHRA) is to advance individual career development as well as planning and leadership of human resource (HR) professionals. The Board's mission is "to serve and support our HR members and affiliates by providing professional networking forums and professional development programs for their members." NHRA offers conferences and seminars in addition to on-demand, webcast and audiocast events.
Top HR Blogs
The Cynical Girl
The Cynical Girl is a frank, sharp blog about HR and psychology. In one recent post, she deflates "career gurus" endemic to conferences. Language can get salty, but this blog shoots from the hip in covering HR and other workplace issues. Individual pieces offer an estimated reading time and usually deal with the nitty-gritty of workplace environments, from the reality of dress codes to office party etiquette. Venting is allowed and encouraged.
TLNT
TLNT (i.e., "Talent") has posts from alternating authors that seem to take the corporate leadership perspective in terms of responsibility and ingenuity. Touching on HR and business culture in a larger sense, this blog is a good resource for those looking for what's next. The most popular blog post on the site is "No One Accepts Your Offer Because Of Your Foosball Table." Two sample articles from a recent day include "Three Ways to Regain Control of Your Day" and "HR 101–This Is the Perfect Time to Recognize Your Employees."
Monster Thinking
Run by the staff of Monster.com, posts featured in the Monster Thinking site come from a range of perspectives and goals, from finding what's hot in HR technology jobs to advising managers how to develop their most talented employees. A look at posts on a typical day gleans such useful items as "Job Search Boot Camp," "Ten Work Habits Bosses Love," "Five End-of-Year Career Questions You Definitely Should Ask Yourself," "Top Ten Cities for Tech Workers," as well numerous interview tips.
Top HR Conferences
Greenhouse Open
The Greenhouse OPEN site informs readers about past and future development of their annual conference, which features a veritable Who's Who of the business world's motivational speakers, internationally recognized figures in technical fields related to talent and its acquisition. The site fulfills a lot of needs; for example, according to its main page, at the Greenhouse Open Conference, you can get your SHRM and HRCI recertification by attending the events.
Health and Benefits Leadership Conference
The website describes this conference as a "must" in keeping up with trends in healthcare, HR technology, financial security, and benefits for companies great and small. Representative sessions include "Transforming the Employee Healthcare Experience" and "Will This Job Be the Death of Me? Strategies for Building a Healthier Workplace." The 2019 HBLC gathering will be held in Las Vegas in April, and bills itself as the "Nation's Most Innovative Benefits Conference for Employers."
HR Technology Conference
This conference focuses, obviously, on the HR technology market. Booth vendors compete and and learn and adapt in this unique space. For over twenty years this conference has run this event to "implement new systems or adapt constantly to rapidly changing technology." HR Tech is pleased to have been a key factor in the success of tens of thousands of HR and IT executives who have worked to strengthen and secure the pivotal role of Human Resources in the structure of their company.
Related Resources:
Tuition information in this ranking was updated in May 2020.