Top Five Apps for Human Resources Professionals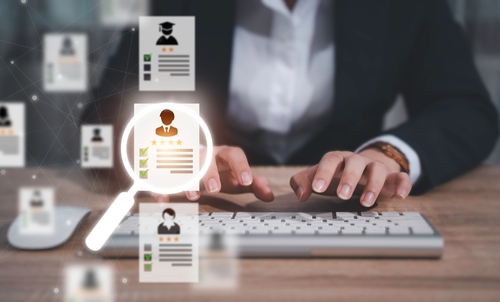 Gusto
BambooHR
Zenefits
Deputy
Namely
With human resource software applications, managing the details of a team of professionals is much easier.  Tracking HR processes with HR management software makes information less vulnerable to human error. When it comes to HR management, the best human resources software application can make all the difference. It certainly helps to have cloud support and login credentials for every member of a team. The top five human resources applications all provide the essential necessities for busy professionals.
See our ranking of the Top 50 Best Online Master's in HR Degree Programs (MSHR).
1. BambooHR
BambooHR is a popular HR management tool that allows users to keep track of their:
team members
payroll
taxes
hiring prospects
other details
The human resource application interface is attractive and easy to use.  Human resources management professionals can make it the central part of their workflow without worrying about common problems such as missing accounts or inaccurate information. Taxes can be automatically deducted from payroll payments so that employees can receive their checks on time without any problems.
The administrative portal is well-organized and designed to make everyday tasks more efficient and productive.  Finding the perfect job candidate is a streamlined process with BambooHR.  Applicant tracking tools are efficient, allowing the right candidate to get hired quickly.  As a leading workforce management tool, BambooHR also saves time by supporting e-signatures that reduce paper jams.
BambooHR also emphases data security.  Employee information is stored on a single, secure database.  Powerful reporting tools allow users to pull reports quickly and easily.   Performance management tools help measure employee performance.  Employee engagement and employee satisfaction tools can help during performance reviews.
2. Zenefits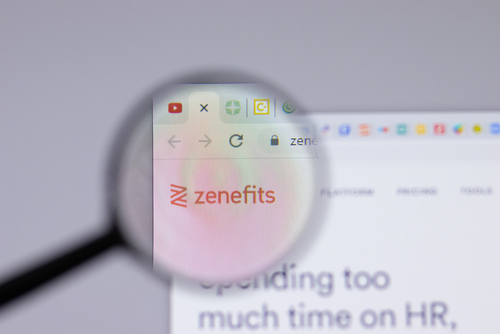 With Zenefits, HR professionals can streamline their workflow.  They can put their most urgent tasks at the top of their to-do list without losing track of less urgent tasks. This human resource application software connects:
HR
Benefits
Payroll
Scheduling
Zenefits makes it easy to stay compliant with government filings.  Built in safeguards help prevent mistakes and ensure there are no missed deadlines.
The employee self service portal allows easy access to benefit information and more.  They can easily log in and out of their accounts through the cloud-based interface. A mobile app streamlines everything from employee onboarding activities to requests for time off.
The experience of using Zenefits is a lot like using help desk software or logging into any cloud-based application that allows users to update their personal information and keep track of their activity. According to PC Mag.com, Zenefits is a helpful all-in-one solution to virtually any HR problem that can arise during a normal day of work.
3. Deputy
Deputy also uses a cloud-based interface to help HR professionals manage their teams.  Deputy can also help human resource management staff keep track of prospective hires for their companies. The user interface is designed to:
consolidate payments
simplify compliance
streamline scheduling
track time
Deputy helps manage these core HR functions in a single place so that managers and administrators don't have to worry about missing details. This online human resources software application allows HR professionals to schedule appointments and communicate with everyone on a team by sending messages to internal accounts over the cloud. The overall result of using Deputy is a more organized workforce with fewer errors.
4. Namely
Namely is another interesting human resources application software app that allows managers and administrators to keep track of:
payroll
benefits
hiring
scheduling
other common details
It is designed specifically for midsize companies.  The interface is very intuitive and presents all the relevant information in a familiar menu-based layout. Communicating with employees using the administrative tools is simple and straightforward.  Employees like the self service features like PTO requests and paystub review.  With more streamlined HR administration and more efficient communication with team members, company culture is able to develop more freely into a cohesive whole. This HR software includes many helpful features such as:
eSignature
social news feeds
time off tracking
organizational charts
5. Gusto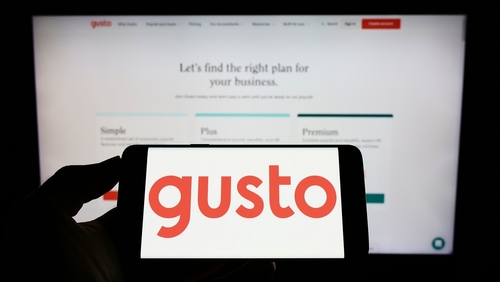 Gusto is another of the best human resource software apps that handles:
payroll
benefits administration
compliance management
Employees receive their own account IDs and login passwords so that they can maintain their personal information without causing administrators any inconvenience. This human capital management software was formerly known as ZenPayroll, and the payroll management feature is very mature and well-developed. The software supports automatic payroll completion as well as direct deposits, checks, and other payment methods. Taxes are automatically deducted from employees' paychecks based on state, local, and federal rates.
The world of HR management is rapidly transforming with the development of modern cloud-based HR apps. HR professionals should have all the most relevant tools at their disposal to ensure good results and avoid time-consuming mistakes. When it comes to human resources software applications, simplicity and responsive design are essential for a productive experience.