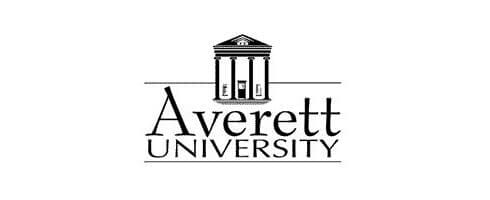 On-Campus and Online HR Career Pathways at Averett
Averett University is also featured in our ranking 50 Most Affordable Human Resource MBA Degree Programs.
In Danville Hall, the Department of Business Administration grants the B.A./B.S. in Business Administration Concentration in Management Science with 61 percent retention of Averett University freshmen seeking the problem-solving abilities to lead companies. Chaired by Dr. Peggy Wright, the 120-credit, four-year sequence includes the best practices to control and motivate productive employees. Traditional daytime Virginia courses, such as Organizational Behavior, Human Resources, and Business Forecasting, have a tiny 11:1 student-mentor ratio. Before the Major Field Achievement Test (MFAT), seniors pick a 300-level elective or three-credit internship, such as Aflac, Freddie Mac, Hilton, Northrop Grumman, Genworth, and Dominion Energy. Campus Averett majors might also join Sigma Beta Delta, add the Leadership Studies Minor, enter the Bonner Leader Program, venture to Thailand, declare Honors, get the Horizon Scholarship, access Blount Library, and attend the Coffeehouse Lecture Series.
On Moodle via IDEAL Learning, Averett's Graduate & Professional Studies Division delivers the Bachelor of Business Administration – Adult Learners option online for 2+2 completion of practical managerial training from a Baptist worldview. Coordinated by Prof. Carly Pearce, this customized 120-credit program admits undergrads over age 21 who've finished 54+ accredited credits and two years of work experience. Some transfer from the 60-credit Online Associate of Science in Business at Averett University after two years. The "College of Distinction" starts accelerated, eight-week courses like Management Theory, Quantitative Analysis, Regulatory Issues, and Human Resources six times yearly. Student Success Counselors offer one-on-one advising to culminate the 45-credit core with 24/7 access to assignments and discussion boards. As the U.S. News & World Report's fourth-best Southern value, Averett University only bills $480 per credit for a PayScale ROI of $113,000 or more with SHRM-CP certification.
Since Fall 2011, the Graduate & Professional Studies Division has let Averett University scholars pursue the Master of Business Administration with a Human Resources Concentration ranked 16th nationally by Grad School Hub either online or in Danville. Directed by Dr. Alice Obenchain-Leeson, the 41-credit curriculum advances public and private industry skills for developing effective worker retainment initiatives. The GMAT-optional program only requires cumulative GPAs above 3.0 in the last 60 bachelor's credits for cohorts averaging just 12. Applied case studies and group projects are integrated into courses, such as Conflict Negotiation, Employment Law, Compensation Management, and Hiring Processes. Linked to 5,005 alumni, this Averett master's uses Cougar Connect for personalized mentoring and job placement over 90 percent. Please note there's also a 24-month Friday Night MBA offered in Richmond, Quantico, and Roanoke via cutting-edge conferencing for executives.
About Averett University
Averett University is a private, co-educational institution of higher learning residing in Danville, Virginia. It is affiliated with the Baptist General Association of Virginia, but it welcomes students from all faiths and backgrounds. Averett University was established in 1859 as a Baptist women's college named Union Female College. It became Roanoke Female College in 1864. The college continued to expand, adding programs in teacher training, economics, and business in 1903. The college changed its name to Roanoke Institute in 1910 and Averett College in 1917. Averett College gained accreditation as a junior college. It gained full accreditation by the Southern Association of Colleges and Schools in 1928. Men were admitted in the 1970s. In 1980, the college conferred its first master's degree. In 1995, the college introduced its online learning programs. Averett University was one of the first institutions in Virginia to offer accelerated programs for working adults. The college finally became Averett University in 2001. Today, Averett University is home to nearly 2,000 students from 26 states and 24 countries on its suburban 185-acre campus. The university also operates regional campuses in Danville, Richmond, Roanoke, Newport News, and Quantico, Virginia. It also offers an array of online programs. Averett University operates on the semester-based academic calendar.
Averett University is committed to preparing students to make a positive impact in today's society. Its core values include integrity, innovation, engagement, discovery, diversity, and tradition. It also promotes lifelong learning and cultural awareness. It provides students with an interactive learning atmosphere to provide students with experiential knowledge that will help them make a difference in their future career paths. Averett University operates the Center for Community Engagement and Career Competitiveness, which is a regional hub for connecting students and faculty with members of the community to establish clear learning experiences and future career opportunities.
Averett University offers more than 30 undergraduate programs and three master's degree programs. All programs at Averett University are grounded in liberal arts. The most popular majors include business, marketing, management, homeland security, law enforcement, firefighting, psychology, and recreation. Averett is also home to a nationally recognized aeronautics program where first-year students have the ability to fly during their first semester.
The student to faculty ratio is 12 to one, with nearly 80 percent of classes with less than 20 students. Averett University has a network of over 25,000 alumni. Notable alumni include Phil Berger, James E. Edmunds, Rossie D. Alston Jr., Ken Boyd, and Jeff Hughley.
The U.S. News and World Report ranks Averett University number 13 in its 2019 edition of Regional Colleges South. It also ranks the university number six in Best Colleges for Veterans and number four in Best Value Schools. The Princeton Review ranks Averett University in its Best Southeastern publication. Niche ranks Averett 286th Most Conservative College in America, 308th Most Diverse College in America, and 30th Best Value College in Virginia.
Averett University Accreditation Details
The Southern Association of Colleges and Schools Commission on Colleges regionally accredits Averett University to grant associate, bachelor's and master's degrees.
Averett University Application Requirements
Averett University features a rolling admissions policy and it is considered selective, with an acceptance rate of 62 percent of applicants gaining admission annually. The following items are needed for the application process:
Undergraduate
Application for Undergraduate Admission (paper or online)
Official high school diploma
Official transcripts from previously enrolled colleges and universities
Official SAT or ACT scores
Graduate
 Application for Graduate Admission (paper or online)
 Official transcripts from previously enrolled colleges and universities
 Official graduate level exam scores
 Additional requirements for specific programs
Tuition and Financial Aid
Tuition
Undergraduate
 Full-time students (12-18 credit hours): $17,200 per semester
 Part-time students (less than 12 credit hours): $1,075 per credit hour
Graduate and Professional Programs
 Associate and bachelor's degree programs: $480 per credit hour
 Master of Business Administration: $655 per credit hour
 Master of Education: $497 per credit hour
 Master of Accountancy: $480 per credit hour
 IDEAL degree programs: $480 per credit hour
Financial Aid
Averett University offers various financial aid programs to help students with financing their higher education, such as scholarships, grants, loans, and work-study. About 86 percent of full-time undergraduate students receive some type of need-based financial assistance. The average award is $22,850.
Scholarships
 Presidential Scholarship
 Dean's Scholarship
 Founder's Scholarship
 Horizon Scholarship
 Averett University Assistance Grant
 Phi Theta Kappa Scholarship
 Graduate of Merit Scholarship
 National Bonner Leader Scholarship
Grants
 Federal Pell Grant
 Federal Supplemental Educational Opportunity Grant (FSEOG)
 Federal TEACH Grant
 Virginia Tuition Assistance Grant
 Two-Year College Transfer Grant
Loans
 Federal Subsidized Direct Loan
 Federal Unsubsidized Direct Loan
 Federal PLUS Loan
 Federal Graduate PLUS Loan
Federal Work Study
The Federal Work-Study program is a need-based financial assistance program that enables students to work part-time to earn money to pay for college-related expenses. Students are able to work up to 20 hours per week and earn at least the current federal minimum wage. Actual pay varies on the employer, student qualifications, and job tasks. Students are paid by direct deposit every two weeks.
The MBA in human resources provides students with an advanced understanding of both the business management field and human resources field and how the two interwork together in a wide range of entities and organizations. The Master of Business Administration in Human Resources from Averett University prepares students for upper-level positions in today's competitive business field.