What Do Management Consultants Do?
Succeeding in business is difficult. All businesses look for a competitive edge to beat their competition and provide goods and services to as many customers as possible. Small to midsize businesses face many challenges because of the numerous tasks business owners must perform. So, what does a management consultant do?  Some of these tasks include:
accounting
human resources
tech support
marketing
Fortunately, business owners do not have to figure all of this out on their own. A management consultant can help a business owner overcome these issues. Although every consultant may specialize in a particular industry, all business management consultants provide practical advice and professional services. Below explains why individuals who provide management consulting services are highly paid and highly sought-after business experts.
Related Resource: Entry Level Human Resources Jobs
Management Consulting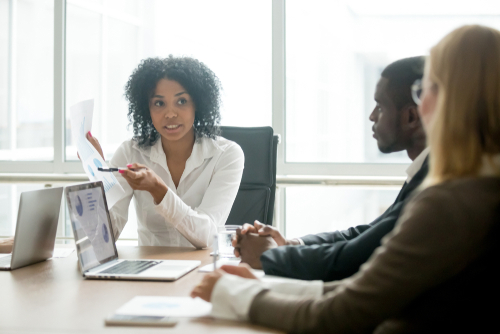 Management consultants are trained experts who solve complex business problems and devise invaluable strategies.  They have the skillset to improve the financial and operational health of a client's organization. Most consultants help their clients solve specific business problems. The job of a management consultant contrasts with a strategy consultant who develops long-term strategies for improving chronic complaints and other issues that affect the business process. Management consultants are responsible for helping a company find solutions to its problems and create real long-term value for the business.
Most companies hire management consultants for their:
industry insight
problem-solving abilities
logical objectivity
One of the key things that business owners want when they hire a management consultant is to provide input on how their company can improve its business operations. Management consultants:
apply research
analyze internal data
interview people
prepare and present reports
Management consultants often work at least 50 hours a week.  They spend their time developing beneficial business relationships with clients and other professionals.
Related Resource: 20 Companies with the Best Benefits
What Are the Requirements to Become a Management Consultant?
A career in the management consulting industry is both challenging and rewarding. A management consultant uses business case analysis and other tools to help businesses improve their efficiency and bottom line. However, not everyone who wants to pursue a career in this field has what it takes to succeed. A person must have the education and work experience to become a management consultant.
A bachelor's degree in any subject is necessary for an entry-level consultant position. An undergraduate degree in an area like:
business
economics
information technology
accounting
finance
An MBA in one of these fields is also beneficial. A relevant degree is necessary to specialize in a particular area like accounting, finance, IT, or human resources.
Careers in the management consulting industry require applicants to have relevant work experience in business.  They'll also need experience training in an administrative capacity. Many management consulting firms look for candidates with at least one year of work experience to be considered for a job interview.
A management consulting job applicant must:
demonstrate analytical skills
be a good problem solver
be a strategic thinker
The candidate must be a team player who works well under pressure yet is flexible enough to adapt to the circumstances. Management consulting firms particularly look for candidates who understand and specialize in a particular field.
The Application Process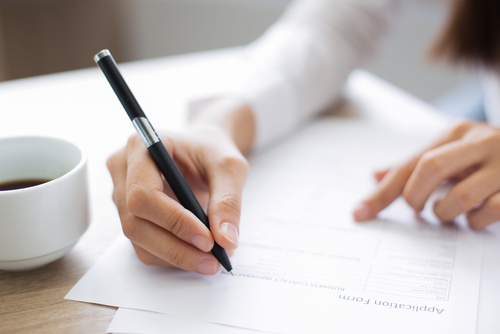 Management consultants are usually referred to business owners by satisfied clients. Still, there will be an informal or formal interview process when applying for management consulting jobs with businesses. Having the right skills and understanding the expectations are equally important to consultants and the companies who hire them.
Some corporations will interview consultants by presenting them with case studies that involve problem-solving scenarios. The consultant must quickly assess the problem, provide a strategy to solve the problem, and forecast results within 10 to 20 minutes. Job interviewers are looking for spontaneous problem solving and creative thinking skills. These interviews are common for consultants with limited experience. Veteran management consultants may need to accept a project so the interviews with the consulting firm can see how they perform on a real-life task.
Job Qualifications
Business owners who hire management consultants look for professionals with advanced degrees and extensive experience in:
business
finance
leadership
human resources
A specialized MBA is a popular degree for new consultants. Most employers who hire consultants expect them to have team skills, academic accomplishments, and progressive leadership experience.
Companies want consultants who are strategic thinkers, highly enthusiastic, and passionate about change. Consultants will need experience with:
risk and strategic planning
performance improvement
management
Experience presenting an analysis of leadership and appropriately handling objectives is desirable. Employers will expect consultants to have the ability to assess an organization from different business perspectives, such as procedures, finance, and technology.
Job Duties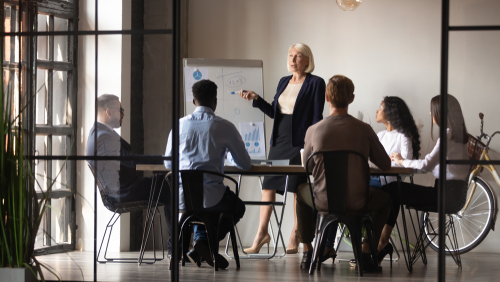 Management consultants leverage their industry expertise and technical knowledge to help clients improve their:
business processes
strategies
organizational designs
They engage all levels of their client's staff to understand the capabilities, problems, and previously unsuccessful solutions. They investigate root causes and develop recommendations through actionable planning.
Management consultants need to guide executives and train management to fulfill corporate missions, expand capabilities, and make recommendations on technical solutions. Consultants often deal with chronically difficult problems. They need to use their interpersonal and communication skills to solve problems. Management consultants will spend a large portion of their time formulating resolutions that are supported by quantitative data.
The work of a management consultant is never the same. They may work with a team of consultants on a specific problem. They may also work independently and coordinate with department managers on different issues. Typical duties of a management consultant include:
Collecting information to solve problems affecting a business
Interviewing management and employees
Observing on-site methods, procedures, and equipment usage
Analyzing revenue, expenditures, and other financial data
Recommending new procedures, systems, practices, and organizational arrangements
Providing management with a report with recommended changes
Following up with management to see how changes are working
In What Areas Do Management Consultants Work?
Management consultants can work in many areas of a business. These include:
Business Strategies – A strategic management consultant will investigate how a business can develop its capacity to adapt to changing market conditions. The consultant analyzes the current market situation to develop strategies that will help improve the organization's profit margin, market position, and customer satisfaction. The management consultant also investigates areas of the business that can play a bigger role in contributing to the company's success while improving or eliminating areas that might hinder its progress.
Supply Chain Management – If a company does not have an effective and efficient supply chain management system in place, it will find it difficult to move merchandise from different locations on time. As a result, they cannot process orders quickly enough to keep up with demand. Management consultants work to improve the efficiency of their supply chain operation. They can help the company improve the speed at which they move inventory between locations to get products to their customers promptly.
Operations – A management consultant can help a company streamline its operation and improve the efficiency that exists within its business structure. Consultants can assess a company's operation and determine the cause of the problems.  They can suggest ways to address these problems and recommend changes that will remove these issues.
Marketing and Advertising – Marketing and advertising are quite expensive. Business owners often look to consultants for help in streamlining their marketing and advertising programs so they can pass the savings onto their customers. Management consultants can make recommendations on how to get the most out of current marketing campaigns by finding creative and cost-effective ways to promote products or services. Some management consultants specialize in marketing and advertising for one industry, while others offer their services to different industries.
Strategic Leadership and Organizational Development – These consultants engage in various consulting practices, including advising companies on their organizational structure, performance management, and corporate leadership. Management consultants in this field usually provide this kind of guidance at the beginning of a company's strategic planning process, where they outline the company's goals and objectives into a single strategy. They help the organization determine what they want to achieve and how they plan to get there. They will also help the organization build the necessary systems and support networks.  They also help develop staff training methods to make the best use of its resources.
Reorganizations and Mergers – A management consultant specializing in reorganizations and mergers can help a business owner in two ways. First, they can help the business owner reorganize their company to make it more efficient, productive, and profitable. Second, the management consultant can help their client find growth opportunities by merging with another company to increase their market presence. A consultant who has worked with other companies in the same industry is a prime resource for a company who wants to merge with another company.
Human Resources – HR management consultants help companies establish procedures for selecting and hiring employees and managers. An HR management consultant can also help develop and maintain an organization's benefits package to help attract qualified staff. A human resource management consultant works with the HR department to help them understand and comply with state and federal labor laws, equal employment opportunities, and whistleblower complaint issues.
Finance – Management consultants often deal with handling financial issues of an organization. Corporate finance requires creative thinking and extensive analysis of profit-making opportunities and financial risks. There is a lot of complex mathematics and accounting involved in this area. Management consultants with a deep background in accounting and finance can help managers work out complicated problems and develop financial plans.
Risk Management – Risk management consultants help companies with different aspects of the business, such as how to manage employee and customer fraud, theft, and accident-related costs. The risk management consultant analyzes information and helps a company determine ways to decrease the loss from these issues.
Information Technology – Companies that rely on IT systems or have high-end computer systems rely heavily on management consultants. The consultant helps IT departments to customize their equipment to match the needs of the company. IT Management consultants can also help companies implement security measures for their networks to prevent any unauthorized access. They can help the IT department set up a firewall so that all the employees can access the data they need to run a particular program within the company.
How Much Does a Management Consultant Make?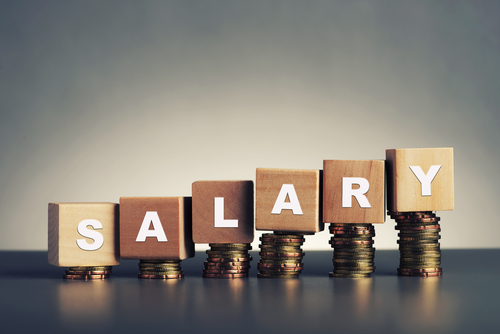 The pay range for a management consultant will vary based on years of experience and areas of specialty. According to the Bureau of Labor Statistics, the median salary of a management consultant is $93,000. The top ten percent of income earners can make up to $163,760. Management consultants make more money as they gain experience and move up the different levels in their firm. These levels can include:
Entry level business management consultant or associate consultant with a bachelor's degree
Management consultant with a bachelor's or master's degree with 2-4 years of experience
Senior management consultant with a graduate degree and 5-10 years of experience
Partner of Principal with a graduate degree and over ten years of experience
What Are the Pros and Cons of Being a Management Consultant?
There are many benefits of working as a consultant for a corporate management consulting firm that makes this a satisfying career. The pros of being a management consultant include:
Generous compensation and benefits
Networking with clients and other consultants that can lead to other job opportunities
Develop analytical, organizational, and communication skills
Rewarding experience helping businesses succeed
Working in management consulting also has its disadvantages. The cons of this career field include:
Working long 60 to 80 hours per week analyzing and evaluating businesses
Constantly traveling for business and being away from home
Having a heavy workload while dealing with chaotic management and difficult employees causes a lot of stress
What Are Some of the Top Consulting Firms?
Many top consulting firms in America are always looking for recruits. Here are some of these firms:
McKinsey & Company – This company is a global business advisor headquartered in New York City. Its consultants advise companies in many industries on organization, operations, marketing, sales, and more.
Bain & Company – This company is headquartered in Boston and works with companies in all industries to help them solve industry-specific problems.
Booz Allen Hamilton – This company is headquartered near Washington, D.C. It specializes in IT consulting for the government and military.
Other top consulting firms include The Boston Consulting Group, Inc., Deloitte Consulting LLP, Oliver Wyman, GE Healthcare, and A.T. Kearney.
Becoming a management consultant is challenging. It is also a satisfying career when you are able to help a business succeed. It requires you to be a highly trained and educated professional who applies objective insight into solving business problems. Being a management consultant is a rewarding career if you understand the demands.
Related Resources: