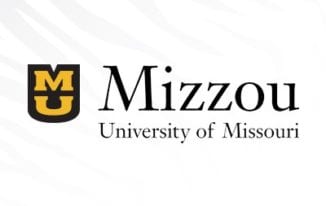 Human Resource Management Degrees Available Through the University of Missouri
Check out our ranking of the 50 Most Affordable Human Resource MBA Degree Programs.
The University of Missouri offers a wide number of degrees that can be beneficial to those students who wish to pursue an education in Human Resource Management. While the University of Missouri does not offer an undergraduate or graduate degree in Human Resource Management, a certificate is available through the Trulaske College of Business.
The University of Missouri recommends that students pursue undergraduate degrees in Communication, Hospitality Management or Interdisciplinary Studies while seeking a certificate in Human Resource Management. These areas of study are available only to those who choose traditional, in-seat learning. Any student wishing to achieve an undergraduate degree online can earn a Bachelor of Arts in Business Administration.
The Human Resource Management certification program is offered through traditional classes only. This program encompasses a variety of courses that are meant to further a student's knowledge of working with people at the executive level. Students are required to take Human Resource Management and Organizational Behavior. They are also required to enter into an internship. They may choose between the Professional Development Program or the Professional Management Internship. Along with these courses, students must take an additional six hours of study in one of eight classes. These choices include Diversity and Inclusion in Management, Managing People in the Global Enterprise, Human Resource Management Law, Advanced Organizational Behavior, Selected Problems in Human Resource Management, Leadership Development, Collective Bargaining and Change Management in Business.
All students must achieve and maintain a GPA of 3.0 or higher in all of these 15 credit hours in order to receive the Human Resource Management certification. In addition, students are required to have taken Principles of Management before embarking on the Human Resource Management certification program. Students may be able to transfer credits from another institution.
Mizzou also offers a concentration in HR within its MBA program.  The MBA can be earned through the Terry College of Business.  For the entrepreneurial-minded, an emphasis in consulting can even be added.
About the University of Missouri
The University of Missouri is the Missouri state flagship school, located in Columbia. The school was founded in 1839 as the first public university west of the Mississippi River. The school was based on Thomas Jefferson's ideals of education, a fact that is honored by the presence of Jefferson's original tombstone on the university's campus.
The school is a member of the Southeastern Conference. It is the only university in the United States with all sports in the NCAA Division 1 subdivision. A number of University of Missouri athletes have gone on to have professional careers and/or have competed in the Olympics. J'den Cox received a bronze medal in wrestling in the 2016 Olympics in Rio de Janeiro. Prior to that silver medals were received in Track & Field by Christian Cantwell and Natasha Kaiser in 2008 and 1992, respectively.
The University of Missouri is known throughout the nation for its journalism school. The Missouri School of Journalism was founded in 1908. It is one of the oldest journalism schools in the world. It is also the only journalism school to operate an NBC affiliate. Some of the notable alumni from the Missouri School of Journalism include Jim Lehrer, Russ Mitchell, Lisa Myers, Ken Paulson, Elizabeth Vargas, George C. Scott and Brad Pitt.
Other notable alums from the University of Missouri include singer Sheryl Crow, actor Jon Hamm, playwright Tennessee Williams, World Series MVP David Freese, Walmart founder Sam Walton, Senator Claire McCaskill, Missouri state governors Jay Nixon and Mel Carnahan and astronauts Richard Richards and Linda Godwin.
George P. Smith, Distinguished Professor Emeritus of Biological Sciences at the University of Missouri, received a Nobel Prize in Chemistry in 2018.
The University of Missouri Accreditation Details
The University of Missouri is accredited by the Higher Learning Commission. The Trulaske College of Business is accredited by the AACSB International Business Accreditation organization.
The University of Missouri Application Requirements
Applying as an undergraduate at the University of Missouri begins online. Students may complete an application specific to the University of Missouri or they can complete the common application.
The university does consider ACT and SAT test scores when admitting students, but only as those scores compare to a student's high school class ranking or GPA. For example, a student who is ranked in the top six percent of the class or with a GPA of 3.65 or higher may be admitted to the University of Missouri with an ACT score of 17 or higher. Meanwhile, a student that ranks below the top 52 percent may be admitted with an ACT of 24 or higher and a minimum 2.0 GPA.
In order to be considered for admission at the University of Missouri, all students must have completed specific high school coursework. This includes four units of mathematics, four units of English, three units of science, three units of social studies, two units of foreign language and one unit of fine arts.
Tuition and Financial Aid
The cost of attending the University of Missouri is about $11,000 per year for tuition for in-state students. The cost of housing and other miscellaneous expenses is estimated to be roughly $17,000. Out of state students will spend about $27,000 on tuition to attend the university.
A number of scholarships and financial aid packages are available for students who wish to attend the University of Missouri. According to the school, four out of five students who attend the university receive some type of financial aid.
The university recommends that all students complete the Free Application for Federal Student Aid (FAFSA). This helps to determine if the student is eligible for grants and certain scholarships. Grants, such as the Pell Grant, may cover most or all of the cost of tuition. All grants are need-based.
Scholarships are available to those who show need and/or who display merit in academics or sports. Students who are Missouri residents receive automatic scholarships based on their academic performance. Any student who achieves an ACT score of 31 or higher receives the Chancellor's Award, which is a scholarship of $6,500 per year. Other scholarships, such as the Curator's or Excellence Award provide smaller scholarships for ACT scores as low as 25. National Merit Scholars and semifinalists receive 100 percent waived tuition at the university.
To learn more about the programs available to students seeking a career in Human Resource Management, prospective students should visit the University of Missouri website.