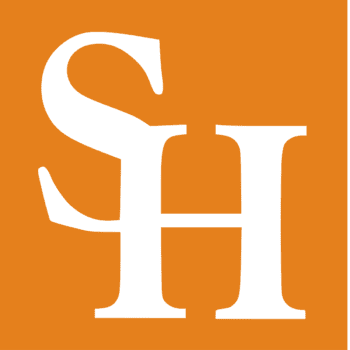 Human Resources Programs at Sam Houston State University
Sam Houston State University appears in our ranking of the 25 Best Return On Investment Degrees in Human Resource Management (Bachelor's).
Applicants who want to study human resource management at Sam Houston State University will enroll in the Bachelor of Business Administration (BBA) in Human Resource Management program. The degree requires that students maintain a minimum 2.0 GPA while at SHSU, as well as earn a minimum of "C" in all programs in the major, in management courses, and in the program's law class.
Students can transfer into the program if they've already attended college elsewhere, but the university requires that at least half of the degree's required classes in business are earned online or at the university's Woodlands Center campus. Some programs require that students choose a minor to augment their degree experience, but BBA students aren't required to earn a minor to graduate.
In all, students must earn 120 credits to earn their degree, and students can take classes in the traditional fall and spring semesters, as well as during the summer when some classes are offered. Application deadlines for the program are August 1 for the fall semester, December 1 for the spring semester, and May 15 for the summer session.
Some of the business classes a student may take include Principles of Financial Accounting, Inter Business Analysis, Business Communication, and Principles of Microeconomics. The specialization in human resource management features several component areas that students will complete, one-by-one, each year of enrollment. Component areas include communication, life & physical science, creative arts, political science & government, and social & behavioral sciences.
Management classes required for graduation include Strategic Management & Policy, Social Responsibilities of Management, Human Resource Development, and Management & Labor Relations. Additional classes required include International Business Analysis, Business Finance, Labor Economics, Principles of Management Information Systems, and Operations Management.
Upon graduation, some of the jobs a student may qualify for include executive recruiter, compensation analyst, human resources manager, labor relations specialist, or employee relations manager. Students may be eligible for special scholarships given to students who enroll in business programs at the university and are encouraged to submit an additional scholarship application.
About Sam Houston State University
Sam Houston State University is located in Huntsville, Texas, and is the third-oldest university in the state. The school was initially built as a school to train teachers. The school is named after the famous Texan of the state's 19th-century frontier, who made his home in Huntsville. Around 21,000 students attend the university, which offers more than 80 undergraduate degrees and nearly 60 master's degrees. Students can also enroll in 10 doctoral degree programs.
Around 20 of the university's degrees are also offered online. The university was the first college in the state university system that was given the Doctoral Research University designation by the Carnegie Foundation. The university's official colors are orange, white, and blue, and students who play on the university's varsity sports teams participate as the Bearkats. The university is part of the Southland Conference, and students play in NCAA Division I games with Sammy the Bearkat as their mascot.
Sam Houston State University Accreditation Details
The Southern Association of Colleges and Schools Commission on Colleges has granted Sam Houston State University full regional accreditation, which allows the university to award college degrees. Some of the university's programs and schools are also programmatically and departmentally accredited. For example, the College of Business Administration boasts programs that are accredited by The Association to Advance Collegiate Schools of Business.
The Forensic Science Education Programs Accreditation Commission has accredited the Master of Science in Forensic Science. The National Association of Schools of Music has accredited the School of Music's programs at the undergraduate and graduate degree levels. The Accreditation Commission for Education in Nursing has accredited the Bachelor of Science in Nursing Program. The degree is also accredited by the Commission on Collegiate Nursing Education.
Sam Houston State University Application Requirements
Sam Houston State University adheres to a policy known as the Texas Uniform Admission Policy, which is part of the Texas Education Code. The policy states that all students must meet one of three college readiness standards in order to gain successful admittance to the university. Those standards include completing the recommended high school curriculum, completing an equivalent curriculum, or satisfying the SAT or ACT minimum scores.
For the SAT, students must achieve 1500 out of 2400 on the verbal, math, and writing sections. For the ACT, applicants must obtain an 18 for English, a 22 for mathematics, a 21 for reading, and a 24 for the science portion. Application materials include a completed Apply Texas Application and official high school transcripts. Students who are admitted to the university must attend a required freshman orientation session.
Tuition and Financial Aid
Undergraduate students who are residents of Texas will pay tuition and fees of $4,268 per semester. Books and supplies are estimated at $500 per semester, and a space in one of the residence halls is $2,696 per semester. A meal plan is $2,080. The total estimated cost is $9,544 per semester. For non-residents, tuition and fees come to $9,332 per semester, which puts the total cost of tuition at $14,608. Students may also need to buy a parking permit for $198.
Graduate students at Sam Houston State University will pay $5,219 per semester for tuition and fees if they're Texas residents, and non-residents will pay $10,199 per semester for tuition and fees. Parking passes are $198 for graduate students, too. For online students and residents of Texas, the cost of undergraduate tuition is $3,993 per semester, and students also pay a distance learning fee of $1,212. Non-residents pay $4,944 for graduate tuition online.
The Financial Aid & Scholarships Office handles financial aid for students at the university, and students will make an online account with the university that will offer details on financial aid awards. Students will apply for financial aid through the FAFSA form, and some students may need to submit additional documentation to the university to complete their application.
Some of the financial aid options students might receive when they attend the university include loans, scholarships, student employment, and grants. For example, students in certain programs at Sam Houston State University may qualify for the Texas Public Educational Grant or the License Plate Insignia Scholarship Program.
Related Resources: