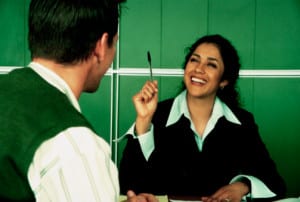 Human resource management is a specialized area of business that involves organizing the people working for a company, and benefits administrator jobs fall under the banner of human resource management. Managers typically ensure that all rules and regulations meet the standards and requirements imposed by the local and federal government and that employees feel safe working in a specific setting. This field of study is available at the undergraduate level and some graduate schools offer advanced degrees in the field. Though a degree in human resource management isn't always necessary to work as a benefits administrator, a degree is sometimes required.
Related Resource: Entry Level Human Resources Jobs
What is a Benefits Administrator?
A benefits administrator is a worker tasked with handling any benefits related to working for a specific company, and many companies post benefits administrator jobs every year. This often includes health, dental or vision insurance, sick days, mental health days and vacation time. The human resources department often handles all problems that workers face. The department might handle issues relating to disagreements between coworkers and employees who feel victimized by an employer. Benefits administrators only work specifically with benefits. This can include talking to workers about changes to existing programs, choosing a new life insurance program and explaining how employees can plan for retirement with a 401(k) plan.
Research and Development
According to the Society for Human Resource Management, benefits administrators are also responsible for researching, developing and managing new programs. Benefits administrators handle problems relating to new programs. When a company selects an insurer, the company will typically sign a contract with a specific end date. Before the program ends, the benefits administrator will need to speak to the insurer, check for any new changes to that program and decide if the insurer is still the right choice. Administrators will often look at dozens of different options before choosing the right one for the company. Benefits administrators can also develop new programs for a company after identifying problems within that company.
Related Resource: 20 Companies With the Best Benefits
How Much Does the Job Pay?
According to the Bureau of Labor Statistics, benefits administrator jobs have a median salary of $95,250 per year. This equates to a rate of $45.79 per hour. Though this might seem like a good salary, it's important to keep in mind that this is only the median rate. Those starting out in the field will often make much less, while those with more experience and years working for different companies make more every year.
Recommended Education for Benefits Administrator Jobs
It is nearly impossible to gain employment in the human resources field without a college degree. Most employers look for those who have an undergraduate degree and experience in the field in the form of a part-time job or an internship. Though entry-level jobs only require an undergraduate degree, some positions require a graduate degree. It typically takes two to three years to complete a graduate degree, but most workers find that they can make more starting out with an advanced degree.
Related Resource: Top 10 Best Online Master's in HR Degree Programs (MSHR)
Benefits administrators work closely with the owners of businesses to ensure that both employers and employees are happy with the decisions that they make. They handle topics relating to insurance, paid time off and retirement plans, and they also research and develop new programs. Though employers offering benefits administrator jobs don't necessarily always require a college degree, most positions require an undergraduate degree and some jobs require a graduate degree in human resources or a similar field.
Related Resources: