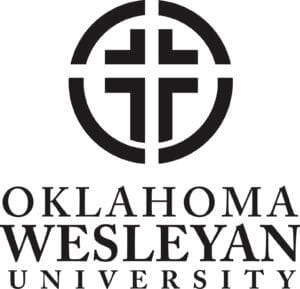 HR Degree Programs at Oklahoma Wesleyan University
Oklahoma Wesleyan University is also featured in our ranking of the 50 Most Affordable Human Resource MBA Degree Programs.
Oklahoma Wesleyan University is home to the Chesapeake Energy School of Business, which offers a human resources major for undergraduate students. All business majors must take 44 credits of general education classes, including Christian Formation in the OKWU Community, US Government, and Literature of the Old Testament. The 68 credits of business courses they take include 50 credits of foundation classes such as Personal Finance, Management Information Systems, Business Law and Business Ethics. They'll also take Personal Career Development, which is a class that prepares them for their career paths.
HR majors will also take five human resources classes, including Human Resource Development, Employee and Labor Relations and Compensation and Benefits. A class called Workforce Planning and Employment helps them understand the needs of an employer and how they can fulfill those needs. The program features a class titled Organizational Behavior that looks at how organizations and companies act and react too. All HR majors must do a business internship too.
Two advanced programs at the graduate level prepare students for working as HR managers and leaders. One is a Master of Science in Strategic Leadership, which is only available on the Oklahoma Wesleyan University campus. This traditional program requires that students maintain a GPA of 3.0 or higher as they take 33 credits of classes that include Advanced Leadership Theory I and II, Leading Organizational Change, Human Resource Leadership, and Strategic Planning and Execution.
The university's Master of Business Administration (MBA) program prepares human resource professionals with skills they can use in the field too. Majors must maintain a GPA of at least 3.0 and score a C or higher in each class they take. MBA students will take 36 credits of courses and may need to take a seminar course too. The university often requires that those with a lower GPA and those who have less professional experience take this class.
About Oklahoma Wesleyan University
Oklahoma Wesleyan University is a private religious university affiliated with the Wesleyan Church. That Church established the university because it wanted to provide Christian students with a school that allowed them to practice their faith. Central Pilgrim College was the first college established in Bartlesville, Oklahoma, but this small college would later merge with six other schools from across the country, including campuses in Colorado and California. The new school became the Bartlesville Wesleyan College in 1968 and became a four-year college in 1972 after merging with a college in Kansas. This college would finally become Oklahoma Wesleyan University in 2001. It often uses the nickname OKWU.
U.S. News and World Report added OKWU to its list of the best western schools in 2019 and ranked it at 85 on that list. Students can earn more than 50 degrees through the five schools and colleges within the university. OKWU has an enrollment of just over 1,000 undergrads and sees more than 600 of those students taking traditional classes with the rest signing up for its online programs.
Oklahoma Wesleyan University Accreditation Details
Any student who wants to transfer credits obtained through Advanced Placement (AP) classes and other programs or from other schools can do so because OKWU has regional accreditation from the Higher Learning Commission (HLC). With HLC accreditation, OKWU can also offer financial aid packages to incoming and returning students who use the FAFSA. The human resources major also has accreditation from the International Assembly for Collegiate Business Education (IACBE), which applies to all the university's business programs.
Oklahoma Wesleyan University Application Requirements
Incoming freshmen only need to complete three requirements to apply to OKWU. They need to submit an online application, which does not have a fee and provide their transcripts and official test scores. OKWU accepts both the SAT and ACT. The university asks that students have a GPA of 2.0 or higher and that they rank within the top half of their classes in high school. Students need to score at least 860 on the new version of the SAT given after 2016 or 18 on the ACT. Applications for many of the university's scholarships are due by February first.
Students can apply to the OKWU online or traditional MBA program. They need to have a degree from a university with regional accreditation and a minimum college GPA of 3.0. Students who earned their degrees from outside of the United States need to submit their transcripts and let the university evaluate their work to determine if they completed a similar curriculum. OKWU requires transcripts and applications as well as an application fee from all prospective grad students. The strategic leadership program has the same requirements. OKWU grants probationary acceptance to students with a GPA as low as 2.5. It will also look at transcripts to see if students had any deficiencies and will require that those students take more classes.
Tuition and Financial Aid
Ranked as a "Best Value College," OKWU works hard to keep its tuition rates as low as possible. Undergrads pay $26,496 per year for tuition and fees of $1,500 each year. Their fees may vary if they take classes with more labs. They also pay $8,470 per year for room and board, though some students choose to live with their families and do not pay this fee. Students in either HR graduate program pay $530 per credit hour. OKWU offers discounts for both online and military students. Online undergrads pay only $299 per credit hour, while military students pay $250 per credit hour for any undergraduate classes they take.
OKWU quickly processes the FAFSA forms that it gets from students who need financial aid. The government offers three grants for undergrads, including a Pell grant of $5,920 that they can get each year. Students who participate in the Federal Work Study program can work up to 10 hours a week and get $7.25 per hour. OKWU also provides dozens of students with scholarships each year. Students who graduate at the top of their classes receive a full-tuition scholarship, while those who graduated in second place receive a scholarship that covers 45% of their tuition. Anyone with a GPA of at least 3.3 and a minimum score of 22/1100 on the ACT/SAT will also receive an academic scholarship. Scholarships and other financial aid make the human resources degree programs offered by Oklahoma Wesleyan University more affordable.