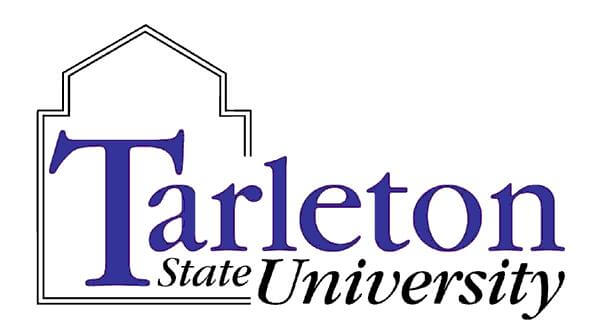 HR Degrees Offered at Tarleton State University
Tarleton State University is also featured in our ranking of the 20 Most Affordable Online Master's in Human Resources
The College of Business Administration at Tarleton State University offers a Bachelor of Business Administration and a Master of Science in Human Resource Management. The programs provide students with the knowledge and abilities to become successful business leaders. Students gain competencies in various human resources areas, including compensations and administration of benefits, recruiting, selection, strategic planning, training and development, risk management, performance management, and labor relations.
In the Bachelor of Business Administration in Human Resource Management students learn the basics of business practices, including corporate headhunting, benefit analysis, and business coaching. Students are able to develop and expand business concepts and strategies that are essential in daily business operations. A total of 120 credit hours are needed to complete the program. The courses include Human Resource Management, Staffing Organizations, Organizational Behavior, Human Resource Development, Business Ethics, Employee and Labor Relations, and Employment Law.
The Master of Science in Human Resource Management enables students to develop and advance their understanding and abilities in human resource management. Students develop skills in an array of areas including labor relations, candidate recruitment and selection, compensation and benefits, employee training and development, and organizational effectiveness. A total of 30 credit hours are needed to complete the program. The core courses include Business Research Methods, Global Human Resource Management Practices, Law and Regulations in Human Resources, Organizational Behavior, Strategic Human Resources, International Human Resources, Training and Development, Employee and Labor Relations, Compensation Management, and Workforce Planning and Talent Management. Students must also take a comprehensive examination to finish their degree.
About Tarleton State University
Tarleton State University is a public postsecondary institution located in Stephenville, Texas. It was established in 1899 as John Tarleton College. In 1906 the college became a junior college academy program. In 1917, the school joined the Texas A&M University System and changed its name to John Tarleton Agricultural College. The name changed to Tarleton State College in 1949. It became a four-year granting school in 1959. It officially became Tarleton State University in 1973. Online programs started in 2009. Today, it is home to more than 12,000 students on its rural 175-acre campus. It operates on the semester-based academic calendar.
Tarleton State University is committed to offering the top quality education of a Texas A&M University System with its own class of individualized attention, tradition, history, and community. It offers both campus-based and online programs. Its mission is to provide rigorous academic programs that promote real-world experiences and incorporate effective instruction, research, scholarship, and service. Its core values include integrity, leadership, tradition, civility, excellence, and service. Its main goals include academic excellence, student transformation, distinctive engagement, and exemplary service.
It offers more than 90 undergraduate and graduate programs through seven colleges of education: Liberal and Fine Arts, Agriculture and Environmental Sciences, Business Administration, Health Sciences and Human Service, Science and Technology, Education, and Graduate Studies. The most popular majors include management, business, marketing, agriculture, health professions, parks, recreation, leisure, and fitness studies. The student to faculty ratio is 19 to one. About 32 percent of classes have less than 20 students.
The U.S. News and World Report ranks Tarleton State University number 91 in its 2019 edition of Best Colleges is Regional Universities West.
Tarleton State University Accreditation Details
The Southern Association of Colleges and Schools Commission on Colleges regionally accredits Tarleton State University. It is authorized to offer bachelor's, master's, and doctoral degrees. The business programs are accredited by the Accreditation Council for Business Schools and Programs.
Tarleton State University Application Requirements
Tarleton State University is classified as a selective institution of higher learning as it has an acceptance rate of 74 percent every year. The following materials must be submitted to start the application process:
Undergraduate
ApplyTexas 4-year Application
$50 nonrefundable application fee
Official high school transcript
Official transcripts from prior colleges and universities
Official SAT or ACT scores
Graduate
Online Graduate Application
$50 nonrefundable application fee
Official transcripts from prior colleges and universities
Official graduate-level standardized test scores, such as GMAT, GRE, or MAT
A 600-word essay about purpose and goals
Additional requirements for specific programs
Tuition and Financial Aid
Tuition
Undergraduate
Texas resident: $180.32 per credit hour for guaranteed rate or $167.50 per hour for variable rate
Nonresident: $582.50 per credit hour
Graduate
Texas resident: $221.73 per credit hour
Nonresident: $636.73 per credit hour
Financial Aid
Tarleton State University is dedicated to assisting students in financing their higher education. About 64 percent of full-time undergraduate students receive some type of need-based financial assistance. The average amount is $7,256. Scholarships, grants, loans, and work-study are available to help students.
Scholarships
President's Texan Scholarship
Presidential Academic Scholarship
Presidential Honors Program Scholarship
Presidential Leadership Scholarship
Dean's Academic Scholarship
Phi Theta Kappa Scholarship
Transfer Sprint Scholarship
Top Academic Partner Scholarship
Grants
Federal Pell Grant
Federal Supplemental Educational Opportunity Grant (FSEOG)
Texas Public Education Grant
Toward EXcellence, Access and Success (TEXAS) Grant
Tarleton Tuition Grant
Loans
Federal Subsidized Direct Loan
Federal Unsubsidized Direct Loan
Federal PLUS Loan
Federal Graduate PLUS Loan
Federal Work Study
The Federal Work-Study is a federal program that enables students who demonstrate significant need to work on a part-time basis to earn money to help pay for college-related costs. Students are able to work both on and off campus and the program encourages community service jobs or positions related to students' path of study. They can work up to 20 hours a week and they are paid every other week.
Human resource management is an essential aspect of the success of many businesses and organizations. The HR degree offered at Tarleton State University prepares graduates for a variety of jobs including human resources manager, general and operations manager, training and development manager, management analyst, and administrative service manager.