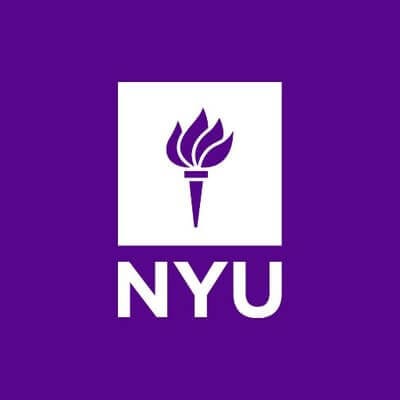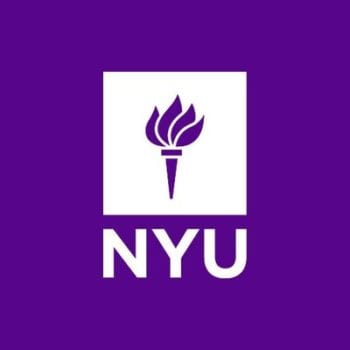 Five NYU Degrees for Human Resources Careers
New York University is also featured in our ranking of the 20 Best Master's in Human Resources (Campus-based).
In Henry Kaufman Center, the Stern School of Business led by Dr. Rangarajan Sundaram awards a 128-unit BS in Business with a Social Impact Core and 13 concentrations, such as Management & Organizations, for New York University undergrads to navigate 21st-century corporate challenges. Chaired by Dr. Billie Gastic, the BS in Leadership & Management Studies makes its 128-unit Human Resources Management Concentration more flexible with Midtown day, Washington Square evening, or online anytime courses before a senior project.
The MS in Human Resource Management & Development under Dr. Roseanna DeMaria follows a 42-unit, scholar-practitioner sequence of 2.5 years in Midtown or online for job placements like L'Oreal, Accenture, NBC, Pfizer, and Warner. Starting in 2019, the 30-unit MS in Human Capital Analytics and Technology advised by Dr. Anna Travis will offer a unique data-driven, low-residency online format of 2000-level courses, such as Workplace Design, with SHRM Chapter engagement.
Headed by Dr. Joel Steckel, the Stern Ph.D. also admits cohorts of 3-5 into a four-year Management & Organizations Concentration with cutting-edge dissertation resources, including the W.R. Berkley Lab.
About New York University
New York University originated on April 21, 1831, when the State Legislature chartered the private, non-denominational institution founded by US Senator Albert Gallatin in Clinton Hall. In 1835, the University of the City of New York started its 230-acre, Gothic-style Washington Square campus for just $40,000. By 1900, Charles Waldo Haskins had developed the School of Commerce on Wall Street. In 1916, it was renamed the Graduate School of Business Administration. Eighteen years later, a School of Professional Studies was launched with help from the 99th Mayor Fiorello H. La Guardia. In 1988, Leonard N. Stern gifted $30 million to renovate its growing School of Business. Sir Harold Acton globalized New York University in 1994 by bequeathing its 57-acre Villa La Pietra campus in Italy. Budgeting $3.07 billion, NYU now educates 60,513 Violets from 115 countries for 84 percent graduation online and on-site with 400+ clubs like Management Consulting Group.
The U.S. News & World Report ranked New York the 30th best national university, 10th best for vets school, 37th most innovative college, and fifth top business program. On Niche, NYU boasted America's ninth-best big campus, 11th most diversity, 11th best business courses, and 54th top academics. Times Higher Education featured New York University 27th worldwide. Forbes picked NYU 48th overall with the 30th most impactful research and 24th best employment. For a 20-year PayScale ROI of $459,000, New York is Money magazine's 198th best value. The Center for World University Rankings crowned NYU the 20th best faculty and 22nd top global institution. Financial Times placed the Stern School 43rd for career progress and 14th for alumni satisfaction. The Economist noticed New York University for the country's 21st best networking and 34th top career development too.
New York University Accreditation Details
On June 1, 2019, New York University has another Periodic Review Report due to the Middle States Commission on Higher Education (MSCHE) to continue the 10-year Level VI accreditation coverage through 2024 under its 16th president, Dr. Andrew Hamilton, who earned the International Izatt Christiansen Award. Located 105 miles down Interstate 78 in Philadelphia, this esteemed eight-territory Atlantic Coast accreditor is approved by the U.S. Secretary of Education to review NYU's 10 undergrad and 15 graduate schools. In particular, the Stern School of Business was reaffirmed by the Association to Advance Collegiate Schools of Business (AACSB) in January 2018. The School of Professional Studies also aligns to the Society of Human Resource Management (SHRM) standards.
New York University Application Requirements
Admission to New York University is classified "very difficult" by Peterson's because only 17,707 of the 64,007 Fall 2017 applicants were triumphant for competitive 28 percent acceptance. First-year Violets seeking the Stern BS in Business are best prepared with a 16-course college-prep high school curriculum like the New York Regents. GED test results must be at least 580 to qualify. On average, freshmen present a 3.66 GPA, 1382 SAT, and 31 ACT mark. The School of Professional Studies only admits Online BS in Leadership & Management Studies cohorts as transfers. Finishing an accredited associate or 60+ credits with a minimum 3.3 GPA is required. Foreign students typically must reach a 100 TOEFL iBT, 70 PTE, 84 MELAB, or 4.5 iTEP score. MS in Human Resource Management & Development entrants need a four-year bachelor's with overall GPAs over 3.0. Successful post-grads present at least 310 GRE or 550 GMAT composite marks. Stern Ph.D. in Management & Organizations cohorts need a strong bachelor's foundation in math and social sciences plus 3.5 GPAs.
New York University set freshman deadlines of November 1st for Early Decision and January 1st for Regular Decision. Stern School of Business transfers apply until April 1st for Summer or Fall and November 1st for Spring. The MS in Human Resource Management & Development has priority dates of January 15th and September 15th. Final deadlines for non-U.S. residents are April 1st, October 1st, and March 1st. Doctoral candidates abide a firm yearly deadline of December 31st. Accordingly, complete the Common Application or NYU Application for $80 ($100 if graduate). Official transcripts are postmarked to 383 Lafayette Street in New York, NY 10003. Test score submissions require SAT/TOEFL code 2562, GRE code 2596, or ACT code 2838. Other necessities include the education CV, professional résumé, statement of purpose, two recommendations, mid-year report, and Department of State visa. Ask further questions at (212) 998-4500 or [email protected].
Tuition and Financial Aid
For 2018-19, New York University charged full-time BS in Business majors $24,918 each term or $49,836 annually. Traditional part-time study incurred $1,465 per credit. Undergrads paid a flat-rate $495 Stern academic support fee. Living at the Manhattan campus' 22 dorms like Gramercy Green added $17,664 for yearly room and board. NYU budgeted $904 for books and $2,758 for miscellaneous. Annual bachelor's attendance equaled about $71,790 on-site and $54,126 with parents. The School of Professional Studies billed online BS transfers less at $14,501 per semester with a $973 registration fee. Graduate MS in Human Resource Management & Development pricing rose to $17,901 per nine-unit semester. Stern Ph.D. in Business candidates face nine-month tuition totaling $71,676.
According to the NCES College Navigator, the Office of Financial Aid in the Bonomi Family Admissions Center gets 53 percent of NYU Violets median assistance of $28,956 for $397.71 million combined yearly. Stern School funds include the Named Faculty Scholarship, Consortium Fellowship, Fertitta Veterans Scholarship, William Berkley Scholarship, Advancing Women in Business Scholarship, Forté Fellowship, Howard Gilman Scholarship, Ilene Kaplan Memorial Scholarship, Moral Contract Scholarship, Mae Aucello Scholarship, and Mary Jane Boland Scholarship. The Global Pathways Scholarship gifts $4,000 each term for study abroad expeditions. M.S. in Human Resource Management & Development cohorts meeting a 3.85 GPA minimum qualify for the $10,000 Dean's Graduate Scholars Program. FAFSA forms coded 002785 for federal aid like the Pell Grant and Direct Loan should arrive by February 15th. New York residents claim the TAP Grant, Ascend Educational Fund, William Siegel Scholarship, World Trade Center Memorial Scholarship, and more.
Keep reading about New York University at the Human Capital Management Department website.
Related Articles:
Top 10 PhD in HR Degree Programs
Top 10 PhD Human Resources Online